I was torn between possible labels for this story; should it be  1) "The Raunch Launch", 2)"View from the pew – CREEPY", or perhaps 3) "Slime-Time in Colorado"?
Ted merits all three…and then some.
Update: Easter Morning…for Ted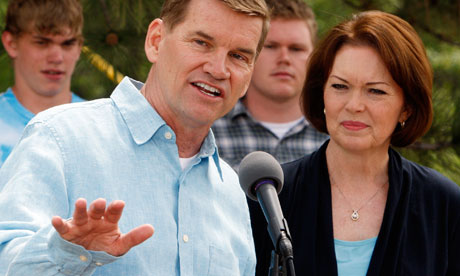 By Chaplain Mike
WARNING: As you read this update, the sound you will hear is the voice of cynicism. With a bit of sarcasm thrown in. As well as a healthy dose of antipathy. If I didn't think the evidence deserves this kind of response, I would stay quiet. But this is bad news, a sorry caricature of what church should be. It deserves pointed ridicule. Sorry if you are offended. I'll gladly take the flak.
From the Colorado Springs Gazette:
It was only supposed to be a launch party and focus meeting of St. James Church in Colorado Springs. But something changed since Wednesday's press conference that officially announced the start of St. James.

On Sunday Ted Haggard presided over the first St. James service in his barn next to his home on Old Ranch Road.
So writes Mark Barna, the only reporter among the 160 or so who attended….(article continues here)